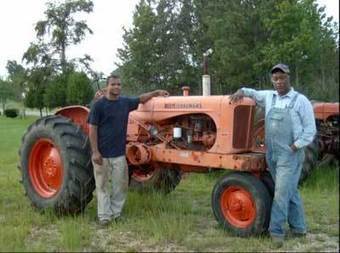 We struggle every day to bring about a change.
17 March, 2013 - Other Worlds
...Corporate agriculture is not sustainable. Our system of growing food is heavy, heavy, heavy dependent on petro-chemicals, on inorganic compounds, mostly petroleum-based. And then it takes too much control out of the local community. Now, it might last for several decades, but in the end it can't last.
You've got a few companies that want to control all the seedstock of the world, and they've just about got a handle on marketing three of the main commodities: corn, soybean, and cotton. It's hard to find seeds that aren't treated with the Monsanto-manufactured Roundup Ready. I've tried to find cotton that wasn't treated, but I couldn't. Now they're working on controlling wheat and rice.
And they make those seeds so most of them don't regenerate the next year anyway. But if you do save any of the seeds, Monsanto and the other companies are going to prosecute you for saving their property. Those seeds are patented, the property of the seed company, so they reserve the right to keep them. They'll take you to court and make you pay back their money. Basically you're just sharecropping for them, you're leasing their seeds.
I don't think that's fair... http://truth-out.org/news/item/15158-the-consumers-got-to-change-the-system-farmer-ben-burkett-on-racism-and-corporate-control-of-agriculture