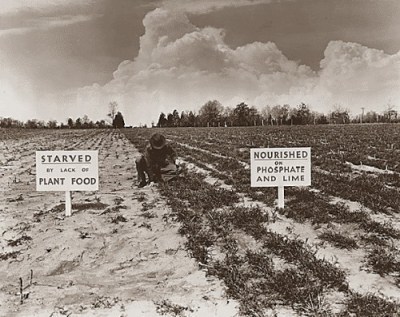 This month's winner in the 'so simple it's positively brilliant (but why did nobody think of it before?)' category is Damar López-Arredondo and Luis Herrera-Estrella's paper entitled, 'Engineering ...
...in summary, 'the production of transgenic crop plants able to utilize phosphite, together with the application of phosphite as a source of phosphorus, might potentially become an effective phosphorus-fertilization and weed control scheme in the almost 67% of cultivated land with low ortho­phosphate availability'.
Whilst the authors are appropriately – and understandably – cautious about the significance of the results and how well they will scale-up to field-sized trials, this work – from the country whose CIMMYT (The International Maize and Wheat Improvement Center) was a major player in the Green Revolution of the last century – sounds like another agronomic development with tremendous potential. ¡Muchas gracias!