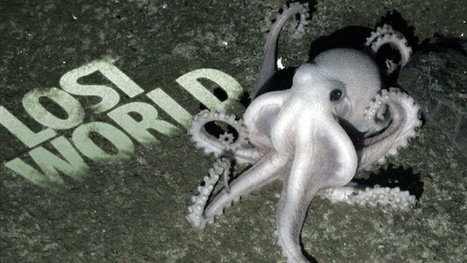 Lost World Discovered Under Antarctica
This discovery is amazing, straight out of a Jules Verne's novel: scientists from the University of Oxford, University of Southampton, the National Oceanography Centre, and the British Antarctic Survey have discovered a "lost world" thriving with unknown species under Antarctica, in the East Scotia Ridge.
Researchers used a Remotely Operated Vehicle (ROV) to explore the depths of the East Scotia Ridge, which is full of hydrothermal vents which can reach up to 719 degrees Fahrenheit (382 degrees Celsius). They discovered an amazing new world packed with unknown species. According to project leader Professor Alex Rogers of Oxford University's Department of Zoology, these alien-looking white creatures are thriving in the rich chemicals ejected by the vents:...
Via
Deloste