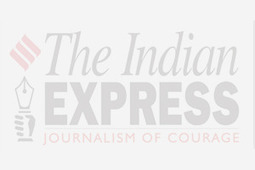 India's long-running social panic over genetically engineered agricultural crops has recently intensified. In August, a parliamentary standing committee produced a report that was highly critical of a 2009 Genetic Engineering Advisory Committee (GEAC) decision to approve genetically engineered eggplant, an approval blocked for more than two years now by an edict from a former environment minister. The parliamentary committee report was delivered one day after Maharashtra had cancelled the licence of an Indian company to sell genetically engineered cotton seeds, the kind that has been grown successfully in India for a decade. Then in late October, a committee appointed by the Supreme Court, triggered by an activist PIL, recommended termination of all ongoing GM crop trials, and a 10-year moratorium on field trials of GM food crops. Last week, though, the Centre pronounced the committee's report "scientifically flawed" and urged the Supreme Court to let crop trials continue.
One of today's leading GM crop countries, Brazil, went through a surprisingly similar policy panic a decade and a half ago... Brazil's initial hesitation over GM crops came at a time when the technology was still new, so it can be understood as caution. India's hesitation today is more difficult to excuse, given the scientific consensus that has now formed — even in Europe — over the safety of the technology. Activists don't want Indians to know, but the most prestigious science academies in Europe — including the Royal Society, the British Medical Association, the Union of the German Academies of Science and Humanities, the French Academy of Sciences, and the French Academy of Medicine — concluded 10 years ago, in a series of statements published between 2002 and 2004, that there was no evidence of any new risk to either human health or to the environment from any of the GMOs (genetically modified organisms) in the market so far. Activists also don't want Indians to know that in 2010, the EU's directorate-general for research found that "biotechnology, and in particular GMOs, are not per se more risky than eg conventional plant breeding technologies"...
Does India really want to turn its back on this new agricultural revolution? Farmers are still 58 per cent of the workforce in India; if the activist disinformation campaign against GM crops wins, these farmers will lose. Farmers planting GM crops in Brazil and China will continue to prosper — so will those in the US, Argentina, Canada, Paraguay, South Africa, Uruguay, Australia, Philippines, Mexico, Chile, and elsewhere — while India's farmers will fall further and further behind.