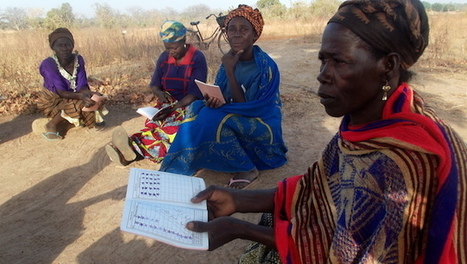 ENUGU, Ghana, Feb 28 2014 (IPS) - Dunwaa Soayare, 45, a smallholder farmer, widow and mother of five had the sort of economic profile that meant she was denied access to credit from Ghana's mainstream banking institutions.
She had no collateral, no bank account and found it impossible to provide three meals a day for her children, let alone ensure that they stayed in school.
But after joining the Asong-taaba Women's Group, a cooperative in Denugu, Upper East Region, northern Ghana, her life has changed dramatically. Not only has she been able to provide for her family by moving them from their mud hut into the brick house she built, she's also been able to provide tertiary education for children and has seen two of them qualify as teachers.