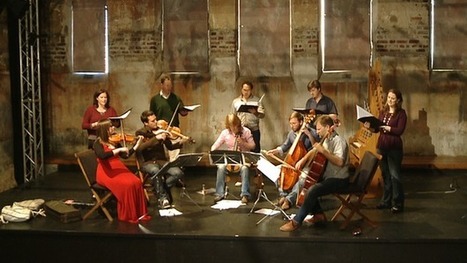 http://www.bbc.co.uk/news/business-24614331
Money for a Monteverdi melody, and Bach for their buck. The Cape Consort is a Cape Town-based ensemble in search of investment to help them put on a concert.
As with many struggling artists, they are in need of funding. After all, "musicians need to pay rent and eat just like everybody else," says Hans Huyssen, cellist with the group.
The Cape Consort has turned to crowdfunding, an online collective fundraising approach. They achieved their target amount of 15,000 rand ($1,525; £945), raising 60% of that in just six days.