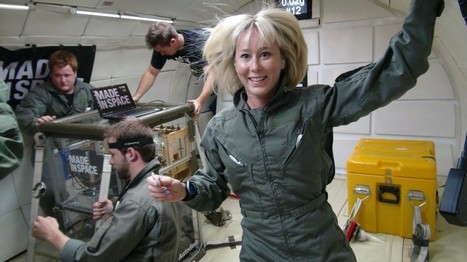 In August of 2011, Made In Space started its initial testing of the effects of microgravity on 3D printing.
Made In Space accomplished 3 flight campaigns comprising over 400 parabolas of microgravity testing with NASA's Flight Opportunities Program during the Fall of 2011. Three different 3D printers were flown, as well as multiple individual sub-components, all with the goal of:
Confirming that extrusion-based 3D printing works in zero gravityDetermining how effective the process is compared to ground-based printingResearching and understanding the fundamental physics of 3D printing in zero gravity.