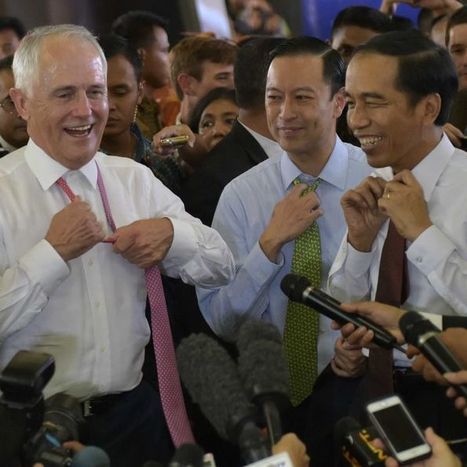 At Heathmont College in Melbourne's east, there has been a rise in the number of students taking Indonesian language classes since the introduction of the BRIDGE schools project, which directly connects Australian students with their peers in Indonesian schools.

The students talk to each other through video calls and the intercultural understanding on both sides is growing.

Heathmont College's Languages Co-ordinator Prema Devathas has seen Bahasa Indonesia enrolment numbers rise so much that she is expecting full classes next year across three grade levels.

"It's like a very personalised learning, like a borderless classroom," she said.

"You're learning with people there and there's a kind of connection and solidarity when kids share themselves with the others.

"They find out they're not the only ones who are teenagers. All teenagers around the world are quite similar."

For these students, making cultural adjustments with Australia's nearest Asian neighbour has become easier to do.