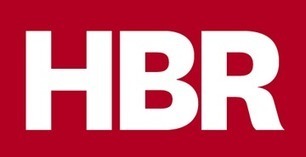 Interesting piece by Scott Anthony on the Harvard Business Review website about an effort to establish North America's first elephant sperm bank. This piece also happens to be the non-social media related management thought of the day.
Turns out that most captive elephants in the US come are descendants of a single sire and scientists are concerned that inbreeding will perpetuate the spread of degenerative conditions as recessive genes couple.
The answer? "Project Frozen Dumbo," which aims to collect genetic material from wild elephants in South Africa to stop the cycle of inbreeding.
Oddly enough, the story isn't about elephant inbreeding. It is about the inbreeding of innovation in corporate settings. The author argues that, like the elephants' keepers, corporate leaders must find ways to inject new blood into their teams to challenge assumptions and ensure that the culture assumes a flexible approach to problem solving rather that falling back to "the way things are done."
This continuous injection of new ideas drives innovation and accounts for the observation by British economist John Jewkes that at least 46 of the 58 major inventions that had occurred in the first half of the 20th century occurred in the "wrong place" — in very small firms, by individuals, by people in "outgroups" in large companies, or in large companies in the wrong industry.