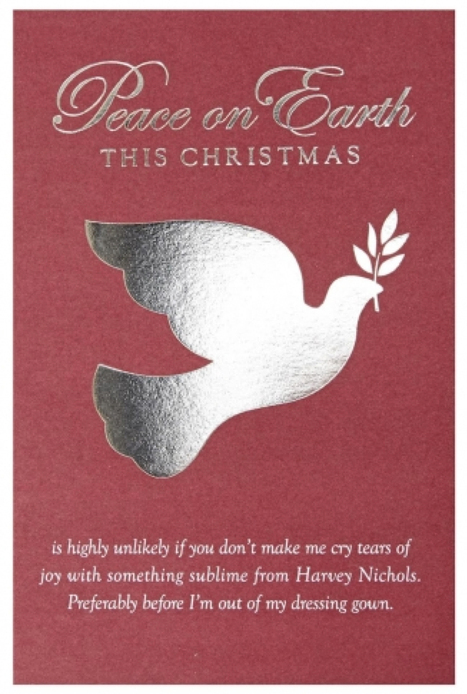 Remember last year when this British retailer let people give paper clips and toothpicks so they could spend more money on themselves? This year, they're offering "Could I be any clearer?" Christmas cards.
Once you spot something you want on the Harvey Nichols site, create a card that will show your loved one the item they need to buy along with a not-so-subtle threat of what will happen if they don't.
I think they're especially gutsy for spoofing religious imagery on several of the cards. Maybe brits are less likely to be offended.
Agency: Adam&Eve DDB, London. Via: Creativity Online.