Scoop.it!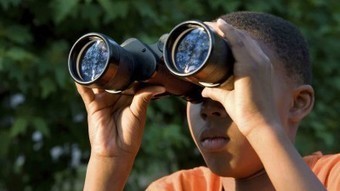 Amidst an uncertain jobs future, how can schooling complement, not compete with, students' informal learning?
Linda Alexander's insight:
Policy makers are asking us to return to the drill & kill "basics," while the US labor market thrusts into the future. Futurists, actually for the last 10 years, have been predicting "the end of the job." This isn't as far-out as it once seemed given the tremendous growth in freelance work. Moreover, we are not paying attention to how some of the more tech-savvy children learn today via socially-connected platforms, although it's hard to believe that low-income families, a huge number in the United States, will have the necessary bandwidth to create their own learning networks (as this article states). From where I stand, there could well be two separate educational systems in this country. First, a much more innovative, peer-to-peer, project based approached for children from higher income families, and the continuation of the same old educational practices for most everyone else. And that would be really sad.