Scoop.it!
Mediating Cross Border Child Support by Maureen Dabbagh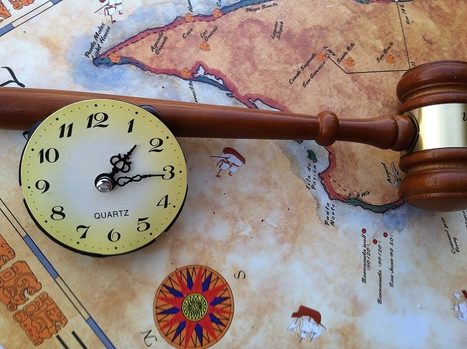 Maureen Dabbagh, ADR Profession's insight:
When there is room to mediate child support disputes, determining if child support is more about punishing the other parent or the best interst of the child can effect the success of regular child support payments. In high conflict child custody disputes, child support is typcially problematic. In parental kidnapping cases, they are extremely problematic. The good news is that it does not have to be so. A good mediator can fill their professional tool box with supportive tools can facilitate good problem solving for their clients.
The expense of parenting across international borders can present challenges not seen in families that coparent within the same jurisdictions.The absence of access and contact between a non-custodial prent (NCP) and their child and deficiencies in child support payments have been shown to increase conflict between parents and to reduce NCPs' contact with their children (Ovwigho et al., 2005; Bartfeld, 2003). Increases in child support and contact with the child are linked to a better co-parenting relationship (Hofferth, Forry, Peters). But there exists a dilema in which a custodial parent may withhold access and visitation of the child as a punishment if child support is late or not forth coming. Conflict builds, cooperation decreases, and the worse outcome is that the child is parenally kidnaped across international borders to prevent the other parent fro having any contact with the child.
In 1995 the American Bar Association, Center on Children and the law working in cooperation with national missing children's organizations, tallied survey results for 97 left behind parents that experienced parental abduction (Chiancone & Girdner). 29.8% of the abducting parents were unemployed and another 10.6% were receiving public benefits. Another 18.1% were underemployed, working only part time. A whopping 54.5% of abducting parents made less than $15,000 annually. 15.9% of left behind parents reported that the abducting parent was angry or upset about a recent or upcoming child support or alimony decision, and this was a motive for abducting. The question then might be what was there about paying child support that upset or angered the abducting parent? Well, the survey gives a bit more insight into motivation, suggesting that 6.8% of abducting parents were not satisfied with the limited amount of child access they were awarded, with 11.4% frustrated with the legal process. Currently, there exists no research that would support any specific remedy as being significally successfully resolving this problem. So, let us visit on Ariely's theories and see how they might effect potential outcomes.

Our efforts to encourage payment of child support and also exercise of access is contigent upon establishing a mechanism by which both parents must play fair (fairness & reciprosity) that is monitored & enforced by the court. We begin by enrolling the parents into an online program called "Family Wizard". The program monitors all activities between parents and is designed to encourage parental cooperation. If a parent fails to cooperate, it is recorded and could result in a re-determination of custody. Through the Family Wizard program, we are going to ask the parent to do several tasks. (1) both create a list of expenses related to child access, i.e. plane fare, long distance telephone, cost of Internet for Skype, Family Wizard program, etc. The objective here is to identify micro payments that may not previously been considered in the cost of access. (2).The next step is to have the parents both work together to determine which expenses are most important and those which are least. This will be influenced by their social norms and customs. (3) Next, we ask the parents to weight the cost of parental cooperation on their child's well-being and ask them to come to a dollar amount that would be represent the cost of "buying" emotional and mental wedll-being for their child. (4) Lastly, they are asked to weigh the cost of access against the amount of child support and determine how fair the current financial arrangement is and how they could make it better for the emotional and mental well-being of the child. The exercise should result in a successful cooperative effort to adjust mental accounting into a shared reality that eliminates micro payments, is perceived as fair by both parents, & adheres to social and legal requirements.
Ariely, Dan. (2013) "A Beginnner's Guide to Irrational Behavior". Coursera.

Bartfeld, Judi. 2003. "Falling Through the Cracks: Gaps in Child Support among Welfare Recipients." Journal of Marriage and Family 65(1): 72–89.

Chiancone, J. and Girdner, L. (1998). Issues in Resolving Cases of International Child Abduction. American Bar Association.

Hofferth, S., Forry, H., Peters, E. (2010). "Child Support, Father–Child Contact, and Preteens' Involvement with Nonresidential Fathers: Racial/Ethnic Differences". Journal of Family and Economic Issues. March 2010, Volume 31, Issue 1, pp 14-32).

Ovwigho, Pamela C., Correne Saunders, and Catherine E. Born. 2005. "The Intersection of Incarceration and Child Support: A Snapshot of Maryland's Caseload." Report of the Family Welfare Research and Training Group, University of Maryland, School of Social Work.

Our family wizard. Avirat, Inc. 2000-2009. www.ourfamilywizard.com.