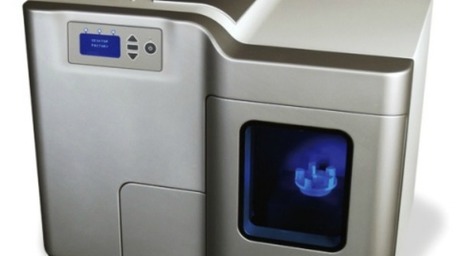 Supply Chains are governed by technology, which dictates the way we manufacture and distribute goods
The modern supply chain is all about globalisation. Shipping lines, freight forwarders and airlines depend on moving vast quantities of consumer goods on a daily basis, providing Western markets with items manufactured in the Far East.
According to industry experts, however, this could all be about to change. A potential threat to the logistics industry, 3D Printing has the ability to revolutionise production techniques, allowing the use of more automation and thus saving on cost.
In a White Paper recently released by the industry site Transport Intelligence, John Manners-Bell, Chief Executive Officer (CEO) of Transport Intelligence and Ken Lyon, CEO of Virtual Partners has created a projection of a potential future with 3D Printers at the centre, looking at how the logistics industry may be sidelined and how it could adapt to sit alongside this new technology.
The rise of 3D Printing is expected to cause a decline in the cargo industry, reducing the demand for long-distance transportation such as air, sea and rail freight industries.