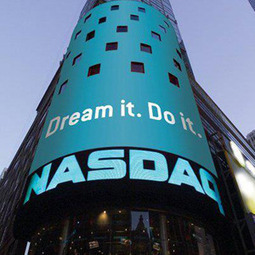 NASDAQ News: Stratasys Stockholders Approves Proposed Merger With Objet Ltd - Quick Facts...
Stratasys Inc. (SSYS), a manufacturer of 3D printers for rapid prototyping, announced that its stockholders voted overwhelmingly to approve the proposed merger with Objet Ltd. at a special meeting of Stratasys stockholders held earlier today. More than 99% of the shares voting at the special meeting voted in favor of the adoption of the merger agreement.
In April, Stratasys had said it agreed to merge with a subsidiary of Israel's privately held rival Objet Ltd. in an all-stock deal to form a combined entity worth about $1.4 billion.