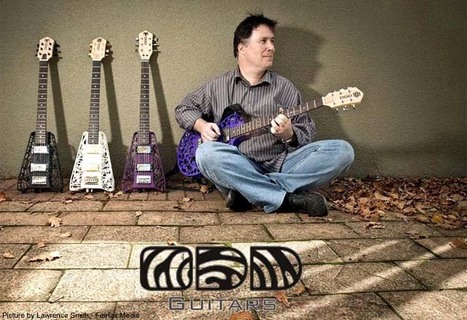 All of us already know that Additive Manufacuring enables customization and bespoke products.
In this case Olaf Diegel createsfantastic guitar bodies which are then converted into fully functional guitars nby adding off the shelf high quality parts. Polyamide laser sintering makes it possible.
From New Zealand with love...

Thanks Olaf!!!