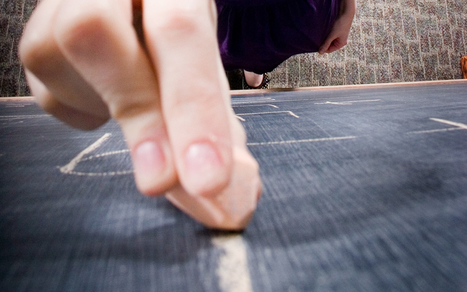 The specifics of today's deal are this: Pearson will move the content of two series of college-readiness products for the north American market--MyLab and Mastering series--onto Knewton's "adaptive engine." The first integrated products should reach the market in mid-2012, says Greg Tobin, Pearson's president of math, English, and student success for Pearson Higher Education.
Ferreira hopes Knewton will have automated the process of tagging content. An automated tagging process would make it significantly easier for any content developer--from a teacher to an organization--to move its content onto Knewton's platform. Ferreira envisions a scenario where Knewton provides an iTunes Store-like service, offering up a dazzling array of content nuggets that can be mashed together. Content creators could get paid whenever someone chooses to use a piece they contributed.
n/a (RT @mattrea: More on the Pearson / Knewton adaptive learning deal: http://t.co/vudTrqKd #edtech...)...
Via
Grant Montgomery