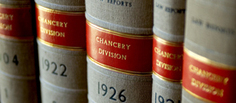 Technology that recognises individuals' behavioural patterns could be used to verify individuals' identity and enable them to make transactions, Visa has said.25 Apr 2013

In a new report on the future of technology and payments, (58-page / 12.1MB PDF) the payments card company said that the industry could move away from a reliance on traditional card authentication and cardholder verification schemes. It said that "behavioural monitoring" and a combination of other "biometrics" measurements could evolve to allow automatic identification of individuals seeking to make digital payments.

"To date, our industry has primarily relied on a combination of two basic authentication methods - the Card Authentication Method and the Cardholder Verification Method," Visa said in its report. "Equipped with better, faster analytics, there's an opportunity to bring the two together."

"Lying at the very centre of an authentication engine there could be a real-time scoring system, equipped with a complete profile of every customer. This would deduce whether each transaction is in character or not. It would calculate the attendant risks. It could decide which checks are warranted for each transaction. And it would be able to call upon a host of step-up authentication techniques, like device fingerprinting, plus geo-location, plus voice biometrics," it added.

"If it's a routine, habitual payment, or if an individual merchant has agreed to assume all of the risk, why impose any checks at all? If it's a little more unusual, why not ask for that passcode? If it's high value, why not get the customer to verbally confirm it, and cross reference their instructions with your voice recognition systems?" Visa said.

Visa said that there could be a greater blurring of the physical and online retail space, and that the requirements for login details and passwords online, or for physical checkouts, could eventually be replaced. Consumers may be able to walk into a store, pick up an item and walk out with it, it said. Payments would be automatically triggered through a linking of identity – ascertained using facial recognition or other biometric measurements, with virtual systems of payment, it said.

"As an industry we need to cater for multiple new ways to 'conclude' the transaction (wave, blink, smile, thumbprint, say a word)," Visa said. "We also need to consider whether, at some point in the distant future, it may not be necessary to carry any form of payment token and the phone or card may become entirely redundant. If technology can recognise us, and verify our identity, without the need of any tokens, why bother with the risks or the inconvenience of carrying our payment credentials around with us in any form?"

Visa said, though, that there were barriers to the move to more behavioural and biometric identity assurance payment models. Retailers would have to be convinced to take on the "risks and liabilities" associated with automatic payments, whilst there are also inherent privacy implications, it said.

Adam Banks, chief technology officer and head of IT at Visa Europe, also said that he did not think that payments industry "ecosystem" is "evolving" at the required rate to make the best use of big data opportunities. He said there are "no big ecosystem players ... emerging" and said that there is a "crippling shortage" of skills within the industry to provide "business wisdom to inform the insights [that can be gleaned from data science] and the operational prowess to act upon them".

Specialist in technology and payments law Angus McFadyen of Pinsent Masons, the law firm behind Out-Law.com, previously said that the success of new payment methods under development and potentially available in the future would ultimately be determined by the level of trust consumers have in them.

"Merchants are reluctant to invest heavily in new means of payment acceptance if the benefit in cash flow terms is marginal or not proven," McFadyen said. "The slow take up of contactless payments by merchants demonstrates this. There is the perception that new technology makes it easier for retailers to convert consumers' interest in products into actual sales by making the process of transacting easier, but the other less tangible benefits include freeing up space in shops, for example by removing tills, and reduced queuing time. However, the sum of these benefits needs to be quite high to balance out the investment cost of new technology that may or may not be used by the customer."
A new survey by price comparison website GoCompare has revealed that a quarter of all UK consumers view contactless payments as "scary", whilst more than a half would prefer to retain the ability for making payments using cash, according to a report by Finextra.
To read the report, you can download it for FREE from:
http://www.visaeurope.com/en/about_us/industry_insights/idoc.ashx?docid=4851b478-152b-4706-bf6d-7747e877a487&version=-1