Scoop.it!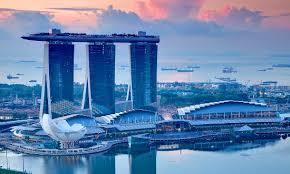 Aldric Koh's insight:
Hello, my name is Aldric and this is my first scoop-it post.I will so-called "explore" Singapore and I will write about as many information about Singapore as I can.
Here are some questions that people may ask about Singapore:
1. How is Singapore's environment?
2.What food are sold?
3.The transportation?
The answers for the question above:
1.Singapore's environment is very well.It does not really have much haze around.There was a time where there was haze came from the indonesia and the indonesian said that we are behaving like children over haze.Now, the haze had finally gone off.Our environment is be coming better and better after the haze.
2.The food sold was chicken rice,duck rice,chilli crab and others.The food are actually very tasty.Many local people love to eat the traditional food but many singaporeans are throwing food away because they bought to much.I hope that we can decide what or how we can eat or amount of food that we wanted to eat.
3.The transportation was very good.the modern buses and new MRT trains are useful to the people.They use it to move from a station to another.Singaporeans also drive cars everyday.The cars are more easily then the buses and MRT as cars does not need to wait but buses are always full of people in it and may delay worker time.