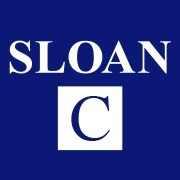 The aim of the Journal of Asynchronous Learning Networks is to describe original work in asynchronous learning networks (ALN), including experimental results. Our mission is to provide practitioners in online education with knowledge about the very best research in online learning. Papers emphasizing results, backed by data are the norm. Occasionally, papers reviewing broad areas are published, including critical reviews of thematic areas. Papers useful to administrators are welcome. JALN is published 4 times a year, and entire issues are published from time-to-time around a single topic or disciplinary areas. Calls for papers for special issues include specific due dates, but general submissions are accepted year-round. . The Journal adheres to traditional standards of double-blind peer review, and authors are encouraged to provide quantitative data; currently JALN's acceptance rate is 25%. The original objective of the Journal was to establish ALN as a field by publishing articles from authoritative and reliable sources. The Journal is now a major resource for knowledge about online learning.

The Journal is guided by its editors and advisory panels. If you are interested in contributing to JALN as an author or reviewer, please see JALN guidelines and information for authors, reivewers and researchers.

All full articles are available (free) online for download.