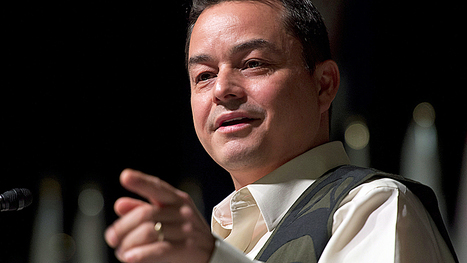 "National Chief Shawn Atleo of the Assembly of First Nations opened a three-day strategy session for First Nations leaders from across Canada with a call for unity in a "shared struggle" for change.
Atleo told the gathering that a transformation was needed, from "what others may view as scattered protests" to a "movement."
"Not rallies of a few but a movement. A movement of peoples. A moment of nations coming together," Atleo said in part of his address."
-CBC News