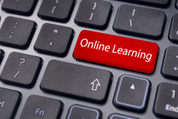 In an online class of 80,000 students, breaking up into small groups is no easy task — as we saw from a suspended Coursera class earlier this year (that tried to use a Google doc to create groups), it can lead to confusion and technical glitches.
But a new startup called NovoEd wants to build on the massive open online course (MOOC) phenomenon with a service that puts collaboration and team learning at the center of the student experience.
Starting Monday it will open up to the general public with seven courses and, going forward, it said it plans to partner with other universities. For the past year, the startup, which is backed by investors including Costanoa Ventures, Foundation Capital, Kapor Capital, Learn Capital, Maveron, and Ulu Ventures, has been used at Stanford University.
Like Coursera and Udacity – two of the startups leading the MOOC movement – NovoEd was also launched by Stanford professors. Co-founder and CEO Amin Saberi, an associate professor of management science and engineering, said he started creating the service last year, after a colleague said she wanted to put an entrepreneurship class online but couldn't find a service that supported her pedagogical style.
While existing MOOC services may work for classes that focus on mastery learning, like computer science, Saberi said, many teachers want a better way to teach subjects like entrepreneurship and creativity online.
In those classes, it's not just about watching a video of professor and then doing the work alone, he said, "It's about peer learning, social learning – it's collaborative and experiential. In the transition from brick and mortar to online, you shouldn't strip away these aspects, you can use the social web to amplify them."
Click headline to read more--
Via
Chuck Sherwood, Senior Associate, TeleDimensions, Inc