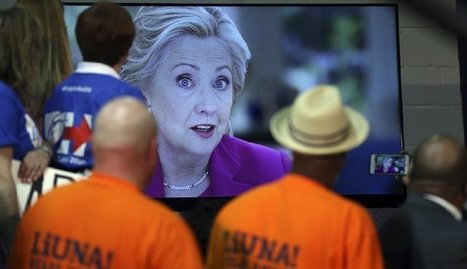 The Washington Post, which top editor Bob Woodward said has 20 people working on Trump, is also digging hard on Hillary Rodham Clinton, with plans for a major series on her life in addition to coverage of the Republican and a Donald Trump book.
All of these efforts are aimed at revealing everything we possibly can about both candidates so that voters are as well informed as possible. The Post is also rolling out a major series of stories on the life and career of Hillary Clinton, in addition to the extensive coverage we already have published, Kristine Coratti Kelly, vice president for communications & events, said.
The paper said that the same team of reporters covering Trump that Woodward mentioned is also covering Clinton. For our campaign coverage, we have had a dedicated team investigating all of the presidential candidates since late 2014. Over the past several months, that team has focused most of its time on the two dominant stories of this campaign — Donald Trump and Hillary Clinton. Currently, the same people cover both on rotation, she explained.