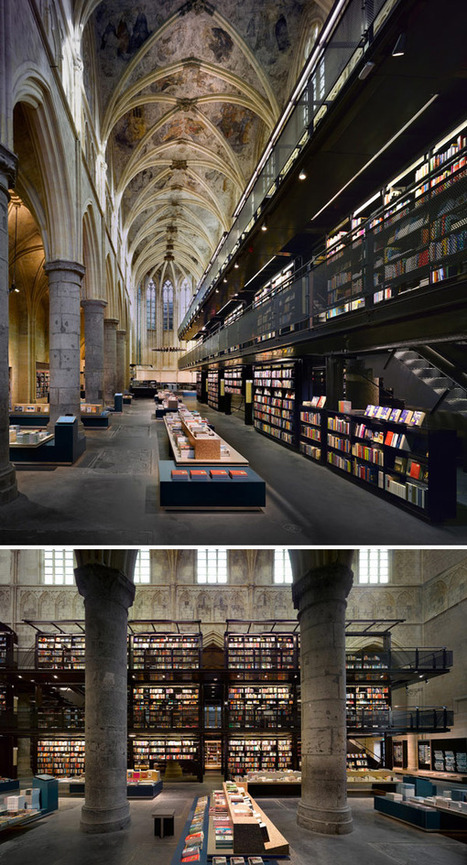 I typically am a proponent of the idea that any media that is read is better than any media that is not read. Some like paper; some like digital. What works for some does not work for others and what works for other sometimes does not work for me.
BUT in the grand and, in my mind less interesting, discussion of whether paper or digital reading "is better," there is certainly one advantage where digital has yet to compete, though like tattoos, I don't think I'll ever be ready to commit to an irreversible opinion on the subject!
That advantage? The impact that a cherished collection, proudly displayed of books creates an ambiance of which I can never get enough!
These photographs of the 20 Most Beautiful Bookstores in the World are just a sampling of the beauty of displayed literary love affairs.
I adore my iPad; but I also love my coffee table books, the look and feel of the wall to wall book shelves I designed and built and even crashed through the ceiling while attempting to brace from the attic above. (Well, I managed to catch myself with only one leg dangline through the ceiling while my wife and children took extensive mental photographs that have been shared enthusiastically over the years).
Books are a visual treat; a reminder of the joys that a well-read life brings. Their visual existence alone warms the heart and welcomes the mind in ways that I will be long in abandoning even though I do most of my reading now on my iPad.
Via
GoogleLitTrips Reading List
,
Jack Patterson