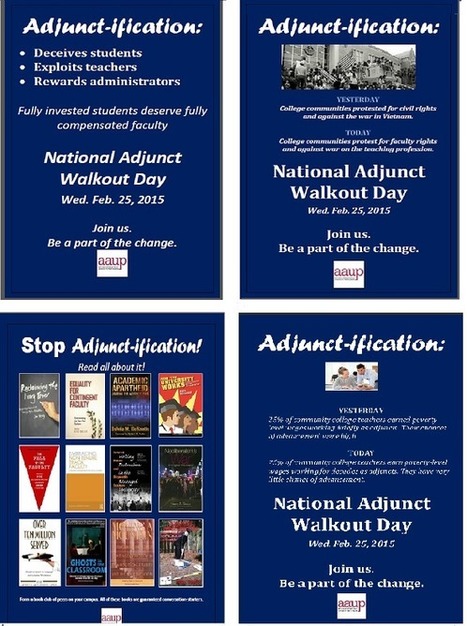 The AAUP chapters of the CCCS welcome all full-time and part-time Colorado Community College System (CCCS) faculty.
We will be speaking out -- not walking out -- on CCCS campuses, as Colorado law prohibits walk-outs by workers such as the majority of faculty teaching in Colorado's community colleges. Share your ideas and read others via the Facebook page for the coast-to-coast event: NAWD

Need fliers/posters at your college? Select the pdf from the list below the images. Print on letter-size for a flier; tabloid-size for a poster. Need statistics, information about the staggering wage inequities in the CCCS? Scroll through the press releases and fact sheets in the "Media Room." See videos below.