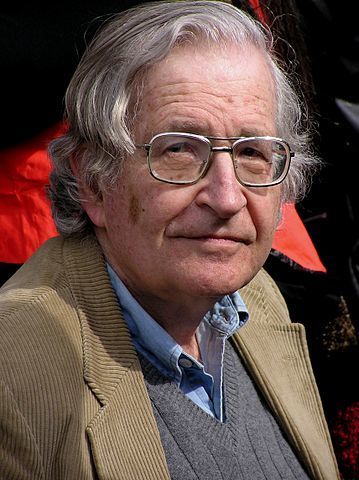 Our kids are being prepared for passive obedience, not creative, independent lives.
Let's turn to the assault on education, one element of the general elite reaction to the civilizing effect of the '60s. On the right side of the political spectrum...an influential memorandum written by Lewis Powell, a corporate lawyer ... appointed to the Supreme Court by Richard Nixon. At the other end of the narrow spectrum...an important study by the Trilateral Commission, liberal internationalists from the three major state capitalist industrial systems: the US, Europe and Japan. Both provide good insight into why the assault targets the educational system....
Powell identifies the leading criminals who are destroying the American free-enterprise system: ... Ralph Nader ...Herbert Marcuse ...New Leftists... dominated the universities and schools, controlled TV and other media, the educated community and virtually the entire government. If you think I am exaggerating, I urge you to read it yourself (pdf)....
More revealing is the reaction from the opposite extreme, the liberal internationalists....The crisis that they perceived was that there was too much democracy. The system used to work fine when most of the population was silent, passive, apathetic and obedient....One leading concern of the Trilateral scholars was the failure of the institutions responsible for the "indoctrination of the young" --