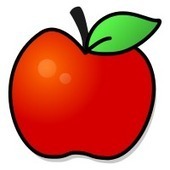 Editor's Note: This article inaugurates a new Raging Chicken Press series by the same name: Smashing Apples. This series will focus on the ongoing attacks against public education from kindergarten through higher education both in the Pennsylvania region and across the country.
....
Pennsylvania as Ground Zero in War Against Public Education?
You'd be right to suspect that I already have my answer to this question. I believe that Pennsylvania is a key front – if not the key front – in the battle over public education. I think Pennsylvania is ground zero because unlike cuts to education in other states, the Pennsylvania legislature under the leadership of Governor Grover Norquist…errr….I mean Governor Tom Corbett, has led a cradle to the grave gutting of public education.
....
APSCUF Contract: The Next Fight is Brewing

The Association of Pennsylvania State College and University Faculties (APSCUF), represents the more than 6,000 faculty and coaches of the 14 universities that make up the Pennsylvania State System of Higher Education (PASSHE)....And, right now, we are in the midst of what could prove to be a historic fight over the future of public education in the Commonwealth and, quite possibly, the nation. If Pennsylvania higher education faculty didn't want to be on the front lines of a systematic attack against public education, they're there now.