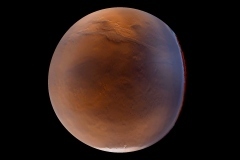 The exploration of Mars has spanned hundreds of years, starting with the invention of the telescope in the 1600s.
Time Magazine -- great photos from the last 40 years.
S.07.PS.013a Understand the motion and characteristics of objects in the solar system.
S.07.PS.013c Describe the organization and physical characteristics of the solar system.