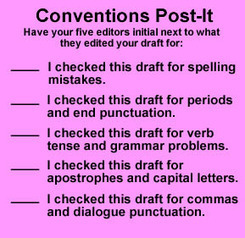 Writing Traits: Teaching the Skills of Conventions
teacher-created resources and lessons...all focused on skills that make up the conventions trait
Conventions is a complex trait that should be discussed, explored, and further developed every year that students learn to write in school; both kindergartners and high school seniors can be taught to think about developmentally appropriate skills that are associated with conventions. This page contains conventions lessons and resources that we consider appropriate for sharing with third graders and up. If you are working with primary writers and the six traits, be sure to visit WritingFix's 6 Traits and Primary Writing Homepage.