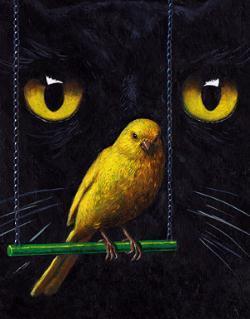 This is an archived copy of a column from a create series of articles authored by the writer and teacher: Chistopher Meeks
In a few weeks I'll be teaching a class called "Essential Beginnings" at UCLA Extension. It's a new course and challenge for me and has forced me to rethink again what should I offer new writers. What is "essential"? My first two columns for this site dealt with that. Even so, in the context of a three-hour class, what things might I guide people toward that they may not otherwise discover immediately on their own? Poetry. In recent years I've come to see that poetry is a great thing for writers to know, even if they don't plan on being poets. In fact, poetry is a great thing for everyone to understand. It lets you live in the world with new spectacles.
In my last column, I started to deal with poetry, and here I'll expand. There are certain tools in poetry that you can use in your prose. Once you start using them, you'll see their effect. The better you understand their effect, the better you'll use them. (So let's have poetic tools at every meal!)
Poetry, too, packs so much into so little. When you start to understand how this is so, you can use poetic devices in your prose.