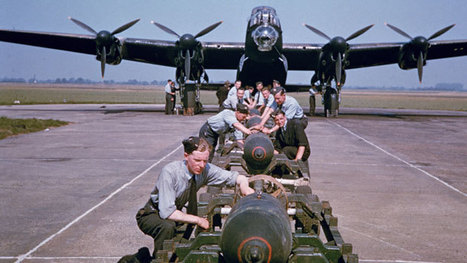 After Dunkirk, until D-Day four long and bitter years later, its planes and pilots provided our only offensive capability against Hitler's madness. Its aircrew experienced extreme danger. The cockpit of a Lancaster bomber over Germany was the most dangerous place a British serviceman could be anywhere in the war. Each cohort of 100 airmen could typically expect one of the following fates:
55 killed on ops or as a result of wounds 3 injured on ops (usually anti-aircraft shrapnel penetrating the body or burns) 12 POWs 2 shot down and evaded capture (most spirited home by various resistance organisations) 27 survived a tour of operations.
Bomber Command deserves its belated memorial. It is 67 years overdue.
They were and are brave men brilliantly led by Harris and his senior officers. We should salute them all.