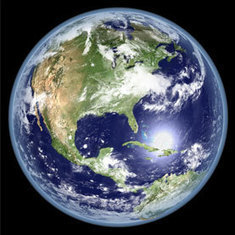 New research suggests Earth may warm more slowly
Several leading authorities on climate change have given a guarded welcome to research suggesting the Earth may warm more slowly than scientists had expected.
An international research team led by Alexander Otto of the Environmental Change Institute at the University of Oxford has reported its conclusions in the journal Nature Geoscience.
The Earth is now warming faster than at any time in the last 11,000 years, but scientists do not understand clearly why the atmosphere has warmed less than they expected over the last decade or so – and more slowly than in the 1990s.