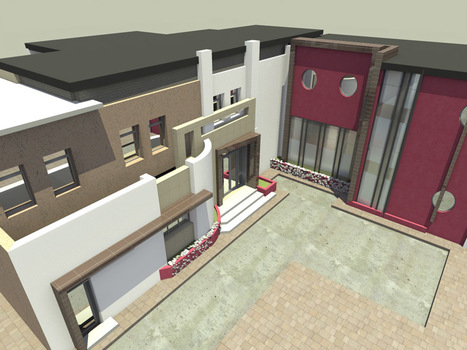 Bachir Krimo, from Algeria, sent us three new scenes with our the transfer module.
The new objects are in 3DS format, PLA, DWG or Artlantis and delivered with textures (textures included in this package).
They are located in section Home and Building public.
You can discover more pictures here :
Don't forget that you can send us your 3D Models
Thanks and have a nice day !
---------
Bachir Krimo, venant d'Algérie , nous à fait parvenir 3 nouvelles scènes grâce à notre module de transfert.
Les nouveaux objets sont en format 3DS, PLA, DWG ou Artlantis et livrés avec textures (inclus notre pack de textures).
Ils se situent dans la rubrique Habitation et Bâtiment public.
Vous pourrez trouver plus de détails sur cette création ici:
N'hésitez pas à nous envoyez vos créations.
Merci et bonne journée à tous