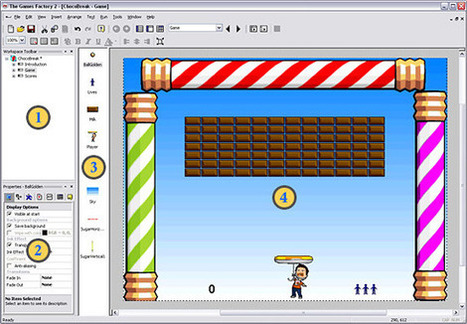 Creative tools for the creative age....
The Games Factory 2 provides everything you need to manufacture Arcade games, Platform games, Adventures, Screen Savers, and much, much, more. You simply click on an object, drag it to the play field, and click on the action it should perform. We supply all the heroes, monsters, powerups, and other objects you need, plus the sound and music for your games. Of course, you can easily add your own, custom items if you choose.

Not only that, The Games Factory 2 is so powerful, it gives you fast screen scrolling, fade effects, and can display FLI animations, Video for Windows, and QuickTime movies. You can also play your favorite music tracks directly from your CD.