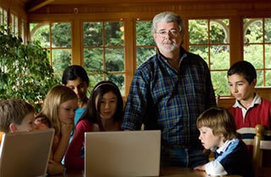 What's the opposite of scaffolding a lesson?
Let's start by agreeing that scaffolding a lesson and differentiating instruction are two different things.
Scaffolding is breaking up the learning into chunks and then providing a tool, or structure, with each chunk. When scaffolding reading, for example, you might preview the text and discuss key vocabulary, or chunk the text and read and discuss as you go.
With differentiation, you may give a child an entirely different piece of text to read, you might shorten the text or alter it, and you may modify the writing assignment that follows.