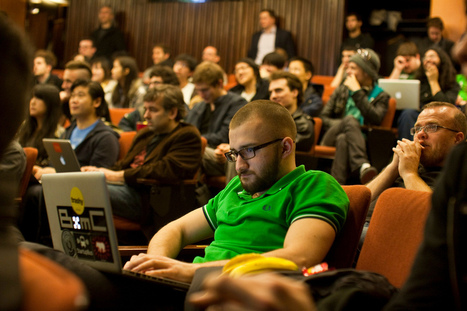 Facebook is working with 22 universities worldwide to further open source education.
Facebook is publicly expanding itsOpen Academy program that partners university computer science students with open source projects for college credit. Initially piloted at Stanford University in 2012, the program will open up to a total of 22 universities around the world for the 2014 winter session.
Open Academy provides hands-on software engineering experience and works with university faculty to launch courses that pair CS students with active open source products and mentors. At the beginning of each semester, students and mentors spend a weekend at Facebook headquarters hacking on projects, then return to school to work in virtual teams for the remainder of the semester.