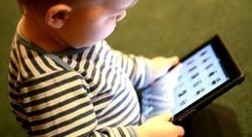 A couple of weeks ago, Common Sense Media released their findings from a study they conducted on children's media use in America.
This was their second survey designed to document the media environments and behaviors of kids ages 8 and under, the first of which was conducted two years ago.
While this information would clearly be interesting on its own, we find it to be even more interesting to have the comparison with the data from two years ago.