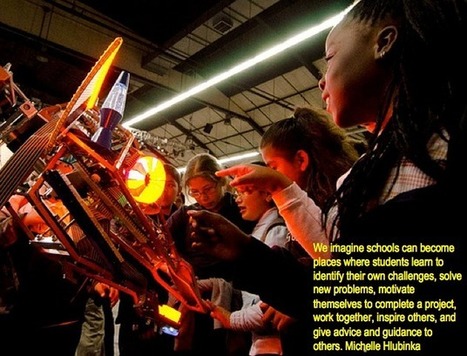 Zak Malamed of StuVoice.Org mentioned in a student voice panel that when given projects by teachers to complete, it was often just another "thing" to get done, just like a paper or worksheet.
I have seen lessons shared by teachers that they called Project-Based Learning, Inquiry Learning, or Maker Education, but upon close examination they appear to be another form of direct instruction with a hands-on activity thrown into the mix.
These activities had no connections and very limited relevancy to the real lives of students. Students using scissors, markers, drawings, or a Web 2.0 tool does not make a PBL or Maker Education curricular unit.
Just because it's hands-on doesn't mean it's minds-on. Many projects, problems, situations, and field trips do not yield lasting and transferable learning because too little attention is given to the meta-cognitive and idea-building work that turns a single experience into insight and later application.
Grant Wiggin's Experiential Learning
As noted in the TLC High School Google site in Projects" vs. Project Based Learning's What's the difference or are they the same?
Projects done in school are usually the result of learning students have done. The typical approach is to learn about a topic through readings, worksheets, direct teacher instruction, then to create a project that demonstrates the learning that has occurred through the unit.
Project Based Learning is an approach that guides the learning, through driving questions and student inquiry, to uncover or discover the information needed to answer a question, solve a problem/mystery, or invent/create something new. In Project Based Learning, the project is not simply the visible result or culmination of the learning, but rather the cause of the learning.