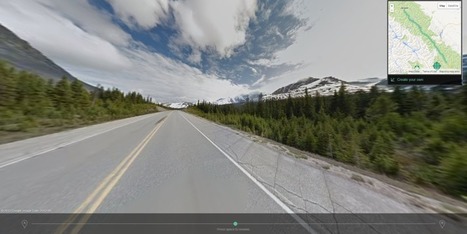 Hitting the road for a scenic drive can be super relaxing. Unfortunately, it's neither a cheap, nor an environmentally friendly pastime, which both traffic and weather can utterly ruin. With Google Street View you can comfortably explore the world from your desk.
Google Maps is a nifty navigation tool and all the information embedded in the maps make it agreat travel guide, too.
Now you can even set Street View on auto-pilot and let it take you on the world's most scenic drives. Here are 5 tools that make this possible.