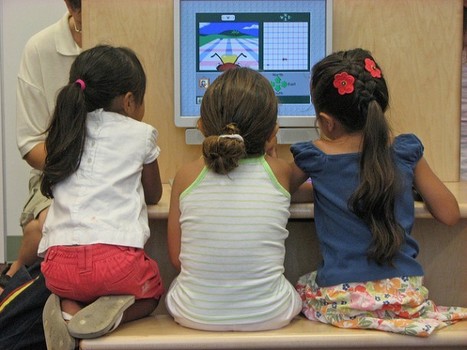 According to his study, many young people today use more than one medium at a time: they place calls while playing computer games or writing e-mails. That means that some of them are packing 8.5 hours of media use per day into 6.5 hours. Multitasking like this comes at the cost of concentration – experiments by American researchers have established this. And to Spitzer, those results mean just one thing: "Multitasking is not something we should be encouraging in future generations."
Because everything a person does leaves traces in the brain. When development is optimum, memory links are formed and built on during the first months and years of life, and the structure adds up to a kind of basic foundation for everything else we learn. Scientists call this ability of the brain to adjust to new challenges "neuroplasticity." It is one of the reasons for the evolutionary success of the human species. Spitzer also sees it as a source of present danger.
When drivers depend exclusively on their navigation technology, they do not develop the ability to orient themselves, although of course the brain offers them the possibility of learning how to do so. The same applies to children who use electronic styluses on a SMART board instead of learning how to write -- the brain is kept in check. And because computers take over many classrooms and other functions that are actually good practice for kids, "it inevitably has a negative effect on learning," Spitzer argues.