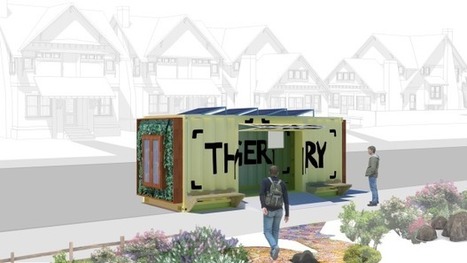 A new pilot project will give Vancouverites the chance to take home everything from hammers to snow shoes, free of charge — as long as they return it within a week.

The Thingery is a new sharing project that set up shop in East Vancouver Saturday for one day to gauge the public's interest in a permanent library that would offer books, tools, sports equipment and more.

Founder Chris Diplock hopes it's here to stay. His long-term vision includes shipping containers nestled within Vancouver neighbourhoods that act as local lending libraries of "things."

Share a juicer, your dog or a room in your home? How the sharing economy took off Vancouver bike share set to roll — at last!
Borrow anything at Toronto's first 'library of things' this summer
"We've got some types of lending libraries currently in Vancouver," Diplock told The Early Edition guest host Stephen Quinn. "The tool library, our book-lending library. But we really wanted to expand what we can share through our lending libraries."


Via
Trudy Raymakers