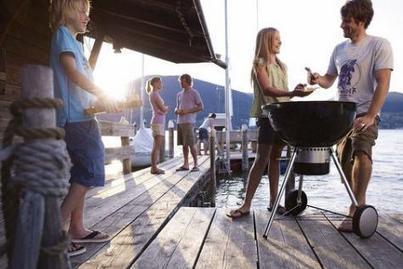 Il va faire beau ce week-end, les barbecues vont chauffer. Des experts recommandent de privilégier les viandes marinées... à la bière.
Un groupe de scientifiques européens a constaté que la viande marinée à la bière réduisait les hydrocarbures aromatiques polycycliques (HAP), une susbtance qui se forme lors de la cuisson des viandes sur un barbecue. Certains de ces HAP ont des propriétés cancérigènes. L'étude, réalisée par des chercheurs de l'université de Porto, a été publiée dans le «Journal of Agricultural and Food Chemistry».
.
Les experts ont testé la cuisson au barbecue sur plusieurs steaks de porc: sans marinade, marinés à la bière blonde, à la pils sans alcool et à la bière noire. Pour la viande qui n'avait pas subi de marinade, les proportions de HAP excédaient les moyennes admises.