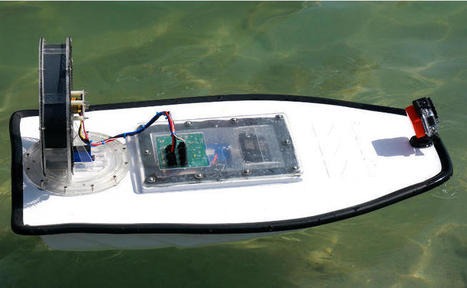 Researchers are using low-cost drones and artificial intelligence to test water quality in some of Europe's most important rivers and lakes in one of the sector's most ambitious projects this year.

Funded with €8.7m ($9.1m) from the EU as part of the Horizon 2020 program, the project is known as the "development and application of novel, integrated tools for monitoring and managing catchments", or IntCatch for short.

It will focus on analyzing the health and quality of four strategic reservoirs of drinking water: the Garda and Yliki lakes in Italy and Greece respectively, the river Thames in the UK, and the river Ter, which provides water to Barcelona, Spain.
Learn more / En savoir plus / Mehr erfahren:
http://www.scoop.it/t/21st-century-innovative-technologies-and-developments/?tag=Drones