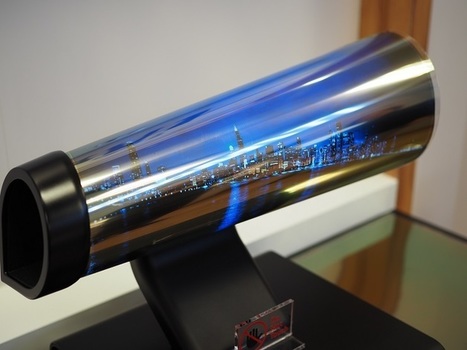 It's not easy to find, but LG's rollable display is one of the coolest things at CES 2016.
According to LG Display, the rollable OLED has a HD resolution of 1,200 by 810 with almost 1 million megapixels. It can be rolled up to a radius of 3cm without affecting the function of the display.
"This proves that LG Display can bring rollable TVs of more than 50 inches to the market in the near future," according to the company.
Learn more / En savoir plus / Mehr erfahren:
http://www.scoop.it/t/21st-century-innovative-technologies-and-developments/?tag=CES2016