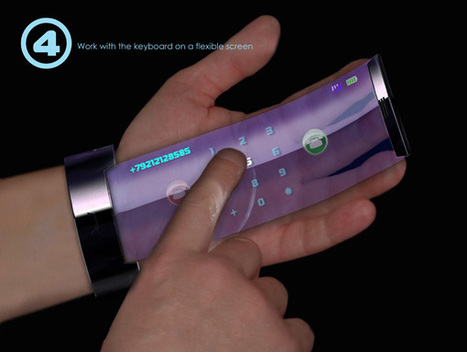 Rollerphone concept isn't merely a wrist band that projects time, but it's actually a phone with a retractable transparent screen at the base.
It features perfect ergonomics and anthropometry in design thanks to customization – meaning the screen unfurls only to the tip of your fingers, so basically it give you a good fit between the ear and the mouth.
Besides the obvious features found in the latest cellphones, Rollerphone boasts of an enviable media centre. You can watch videos, chat online, play games, read books and listen to music.
Designer: Alexey Chugunnikov