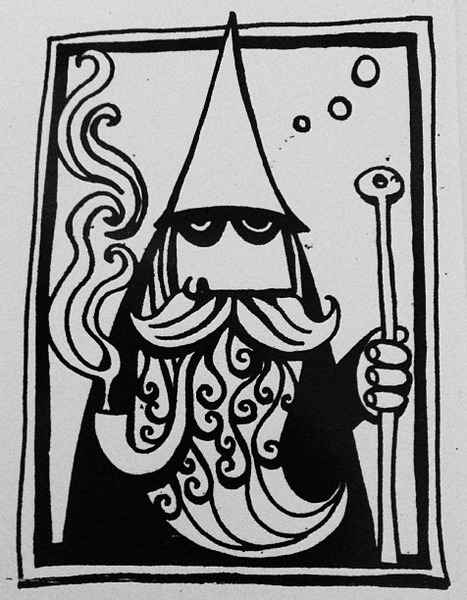 Seattle artist Ryan Henry Ward: His art, with its mermaids, monsters and big, colorful animals, reflects the magical world he believes kids all live in. He calls it the Golden Realm.
As we grow, we let go of our sense that all things are possible so we can live in a world where it seems a lot of things are not. On a trip to India in 2000, Ward realized that it's hard to help a sick man you see on the side of the street if you think that's just the way things are.
What's this? I spotted the wizard on Lake City Way and 95th Street.
"Compassion is born from the imagination," he explained. "To have the desire to be compassionate, you have to imagine a world that's better than the one you live in."
If the creatures in Ward's murals are characters in this world, the Compassion Wizard is its gatekeeper.