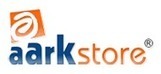 Aarkstore.com announces, a new market research report is available in its vast collection:
Warehousing Market in India 2012
http://www.aarkstore.com/reports/Warehousing-Market-in-India-2012-209510.html
Growth in organized retail and increasing manufacturing activities in India are the key demand generators for warehousing space in India. Presence of extremely affordable and desirable e-Commerce options is also driving the warehousing demand. Further, the growth in international trade is providing huge impetus to the growth in warehousing market. Rising containerized cargo traffic which leads to the growth in CFSs and ICDs adds on to the growth in warehousing sector. Rising income and consumption levels along with increased demand from farmers will further fuel growth of warehouses in India.

The report begins with an introduction section, projecting the evolution of Warehousing Market in India. It then shows the position of warehousing in the logistics market followed by the value chain of the warehousing market. Subsequently, the roles, activities and integration of warehousing market in India has been pointed out.

Market overview section provides a brief snapshot of the Warehousing Market. To begin with, it shows the structure & share of different segments of warehousing market in India. Then it highlights warehousing market share in total logistics cost followed by the share of warehousing segments – by space & value. This section then projects the market size of the warehousing market in India, demonstrating the forecasted growth over the period 2010 - 2016. The section also includes warehousing demand from major sectors in India over the period 2010 - 2013. A comparison in the agri-warehousing capacity expansion over the period 2000 – 2010 has also been shown. Further, the current state of market and state of infrastructure and resources has been discussed. A comparative analysis of the warehousing market in India, China and USA has been shown in this section.

Warehouse Classification section deals with the different types of warehouses based on ownership & usage.

Business Models section deals with the two primary business models based on operator's preferences. It also shows the shift towards owned warehousing model. Further, the benefits of warehouses are also pointed out in this section.

Establishment Criteria section includes key requirements for building warehouses, major buying criteria, and critical success factors in the warehousing market. Further the factors influencing warehouse locations are pointed out followed by showing the location preference for warehousing and major warehouse hubs in India. Different types of hubs are then classified showing the warehousing attractiveness in Indian cities.
Table of Contents :
Slide 1: Executive summary
Introduction
Slide 2: Evolution of Warehousing – India
Slide 3: Value Chain - Warehousing
Slide 4: Warehousing – Roles, Activities & Integration
Market Overview
Slide 5: Warehousing Market in India – Structure & Share
Slide 6: Warehousing Market – Overview, Warehousing Market Share in Logistics, Warehousing Segments – By Space & Value
Slide 7: Warehousing Market – Market Size (2010 – 16e), Agricultural Warehousing (AW) Market (2010 – 16e), Industrial Warehousing (IW) Market (2010 – 16e)
Slide 8: Warehousing Demand in India (2010- 13e)
Slide 9: Agri-warehousing Capacity Expansion (2000 – 2010)
Slide 10: Warehousing Space
Slide 11: Warehousing - Comparative Analysis
Slide 12: Benefits of Warehouses
Warehouse Classification
Slide 13-14: Classification of Warehouses based on Ownership & Usage
Business Models
Slide 14: Two Primary Business Models based on Operator's Preferences
Slide 15: Shift towards Owned Warehousing Model
Establishment Criteria
Slide 16: Key Requirements for building Warehouses
Slide 17: Major Buying Criteria of Warehouses
Slide 18: Critical Success Factors
Slide 19: Warehouse Locations - Influencers
Slide 20-21: Location Preference for Warehousing
Slide 22: Major Warehouse Hubs in India
Slide 23: Warehousing Attractiveness – Indian Cities
Drivers & Challenges
Slide 24: Summary
Slide 25-32: Drivers
Slide 33-42: Challenges
Government Initiatives
Slide 43: Key Initiatives – Summary
Slide 44-51: Government Initiatives
Slide 52: Government Warehousing Agencies
Slide 53: Count of Centers & Storage Capacities (Constructed & Hired) Available with the State Warehousing Corporations
Slide 54-55: Storage Capacity at Central Warehouses (Fig. in MT)
Slide 56: Way Forward - Planning Commission
Warehousing Opportunities in India
Slide 57-60: Opportunities for Warehousing in India
Slide 61: Opportunities in Rural Areas - Farmer's Benefit from Warehouses
Slide 62-64: Government Support in Construction of Warehouses in Rural Areas
Slide 65: Railside Warehousing facilities
Trends
Slide 66: Summary
Slide 67-72: Trends
More Related Reports :
Glass Market in India 2012
In Vitro Diagnostics Market in India 2012
Warehousing Market in India 2012
Bioinformatics Research Market in India 2012
Location Based Services in India 2012
Container Glass Market in India 2012
GPS Tracking and Navigation Market in India 2012
Flat Glass Market in India 2012
Event Management Market in India 2012
Container Logistics (CFS & ICD) Market in India 2012
Smartphone Market in India 2012
Stem Cell Research in India 2012
Telemedicine Market in India 2012
LED Market in India 2012
Machine Tools Market in India 2012
Cold Chains Market in India 2012
Dental Implant Market in India 2012
Search Results for your Keyword : 'Warehousing'
For More details about above & other Reports plz contact :
Vina
Aarkstore.com
Contact: Marketing team
Mob.No.918149852585
Email: enquiry@aarkstore.com
URL: http://www.aarkstore.com/
http://in.linkedin.com/in/aarkstore
http://www.facebook.com/aarkstore
You can also request for sample page of above mention reports on sample@aarkstore.com