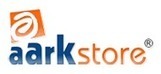 Aarkstore.com announces, a new market research report is available in its vast collection:
Therapy Trends: Multiple Sclerosis
http://www.aarkstore.com/reports/Therapy-Trends-Multiple-Sclerosis-207580.html
An incisive report and dynamic analyst briefing service delivering insight from the most influential Multiple Sclerosis (MS) Key Opinion Leaders to map the current treatment landscape and analyse future trends.

Multiple Sclerosis: On the cusp of a treatment revolution

The year 2012 will see landmark changes in the treatment of MS. Gilenya, the first novel drug in five years, is to be joined by three new products; BG-12 from Biogen Idec, Sanofi's Aubagio and Genzyme's Lemtrada. These drugs will partially satisfy substantial unmet needs of convenient administration and more efficacious therapy to drive unprecedented market growth.

Driven by in-depth interviews with the world's leading multiple sclerosis KOLs, Therapy Trends: Multiple Sclerosis uncovers how the current treatment landscape will be impacted by significant future events, with particular focus on pipeline therapies and how these will modify the way MS is managed by neurologists in the future.

Drive your strategic decision-making with inside intelligence

Therapy Trends: Multiple Sclerosis disseminates critical opinion and analysis to provide premier research.

We cut to the heart of market-changing events and eliminate superfluous background information so you can focus on developments of greatest strategic impact and reduce your reaction time
Our unique thought-leader selection matrix identifies the most influential KOLs in MS to deliver the perspectives vital in giving you a competitive edge, enabling informed decision-making and planning
Detailed analysis of marketed and pipeline drugs helps you understand the products that will shape the future MS market
KOL consensus on the future treatment algorithm offers a window into the future changes in medical evidence and clinical practice
Uncovering KOLs' opinions on unmet needs enables you to identify potential commercial opportunities
Dynamic report updates evaluate the market impact of key events from KOL perspectives, allowing you to react to significant MS market developments within days of events occurring

Critical questions answered

Our MS KOLs are selected according to their level of engagement and influence within the pharmaceutical industry and their scientific standing. FirstWord's unique KOL scoring system enables identification of KOLs with the greatest knowledge of how MS treatment will evolve and shape the future landscape.

What are the key unmet needs? There is a high risk, high reward opportunity in the development of a therapy with efficacy for progressive subtypes.
How will therapies will be positioned against each other in the future of MS treatment? Biogen's new oral therapy BG-12 is expected to usurp the current market leaders and become the first-line therapy of choice.
How will treatment developments play out in the near future? Biogen's activity in broadening its robust pipeline shows its resolve in maintaining its leading position in MS.
Key Benefits

Unmet needs analysis to identify opportunities and address the challenges facing disease management
Strategic mapping of future treatment algorithms based on KOL insight
Commercial and clinical analysis of pipeline therapies
In-depth, dynamic event impact assessments to evaluate current strategies and plans against new conditions
Align investment and resource planning to future trends
Know the story driving the trends

For users with responsibilities in

Business Development
New Product Planning
Market Research
Strategic brand planning
Forecasting and marketing professionals
Medical Affairs
Clinical Trials
Relationship Management
More Related Reports :
Charting the Biosimilar and Biobetter Development Pipeline
FirstImpact: FDA approval of Aubagio
Consensus Outlook: Multiple Sclerosis
Therapy Trends: Multiple Sclerosis -- KOL Insight and Consensus Outlook Modules
Pharma's Future Role in CME
Therapy Trends: Rheumatoid Arthritis -- Consensus Outlook Module
Therapy Trends: Rheumatoid Arthritis -- KOL Insight and Consensus Outlook Modules
Therapy Trends: Rheumatoid Arthritis -- KOL Insight Module
Pharma Reputations: Managing Perceptions
Pharma sales force shape, size and structure — where next?
Sampling: A key business driver in a multi-channel environment
Inside China's Healthcare Reforms: Opportunities for Multinational Pharma
Effective Sales and Marketing Strategies for Orphan Drugs
New Product Penetration: Understanding & Accelerating New Product Uptake
RSS Link ... http://www.aarkstore.com/feeds/FirstWord-Dossier.xml
For More details about above & other Reports plz contact :
Vina
Aarkstore.com
Contact: Marketing team
Mob.No.918149852585
Email: enquiry@aarkstore.com
URL: http://www.aarkstore.com/
http://in.linkedin.com/in/aarkstore
http://www.facebook.com/aarkstore
You can also request for sample page of above mention reports on sample@aarkstore.com