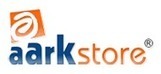 Aarkstore.com announces, a new market research report is available in its vast collection:
Project Logistics Market in India 2012
http://www.aarkstore.com/reports/Project-Logistics-Market-in-India-2012-135303.html
Growing investments in key sectors of the economy is driving the project logistics market in India. Project logistics refers to handling of shipment of over dimensional cargo (ODC) more importantly those that have to be delivered within stipulated time. Such cargo need to be generally transported to remote locations that have accessibility constraints.

The report begins with an introduction section that gives a total overview of the logistics sector and its components. Thereafter, the section provides an elaborate understanding of network logistics that comprises of 'Temporary Logistics Network', 'Permanent Logistics Network', 'Flexible Logistics Network' and 'Combined Logistics Network'.

The introduction section is then followed by the market overview of the project logistics segment. The section demonstrates the current market size along with forecasted market size and growth rate that would be prevalent in the market till 2016. The section also deals with the cargo transport segmentation by containerization and projects. It also highlights the logistics cost as percent of GDP that is borne by India in comparison with BRICS nations as well as developed nations. It section then elaborates the possible areas of project logistics application.

The next section deals with the implementation of 'Goods Service Tax' (GST) in the logistics sector from the erstwhile 'Central Sales Tax' (CST) regime and how the transition has not only benefitted the warehousing industry but the entire logistics industry as a whole. This is because any positive impact on warehousing has a roll over benefit on the logistics industry in totality.

The report then deals with the 'Project Logistics Management' tool which if implemented in high investment projects can help in systematic handling of projects from initiation to completion. The solution can thus help in efficient resource management and avoid cost overshoot and other related wastage.

The next section deals with some very effective success factors that would enable project logistics companies to earn good business by raising reliability among clients.

Thereafter, the next section deals with issues that are hampering project logistics business. Issues related to transport cost; material handling equipments (MHEs) and technology adoption are decelerating project logistics business significantly.
The report then elaborates the drivers and challenges that the industry is facing in current market scenario. It provides a comprehensive set of factors which boosts and hinders the growth of the market. Some of the key drivers include growth of the energy sector, rise in number of infrastructural projects, demand accruing from mining and automobile sectors and the growing warehousing facilities. The factors hindering the market growth can be summarized to be poor infrastructure quality, difficulty in permits attainment and unfriendly taxation policy, delays in project initiation in India due to regulatory bottlenecks, technology issues and inefficient MHEs.
Table of Contents :
Slide 1: Executive summary
Introduction
Slide 2: Logistics Sector: Overview
Slide 3: Network Logistics and Types
Market Overview
Slide 4: Project Logistics Market – Overview, Size and Growth (Value-wise 2011 to 2016e)
Slide 5: Cost borne on Logistics in India
Slide 6: Key Applications of Project Logistics
GST Implementation
Slide 7: Shift from CST to GST Tax Regime
Slide 8: GST Implementation Impact on Project Logistics
Project Logistics Management
Slide 9-12: Project Logistics Management Solution
Key Success Factors
Slide 13: Key Success Factors for Project Logistics Business
Issues Hampering Project Logistics
Slide 14: Summary
Slide 15: Key Issues hampering Project Logistics Business
Drivers & Challenges
Slide 16: Summary
Slide 17-28: Drivers
Slide 29-34: Challenges
Market Trends
Slide 35: Service-wise and Region-wise Diversification
Technology Trends
Slide 36: Summary
Slide 37-41: Technologies adopted in Logistics
Competition
Slide 42: Major Public Companies – Summary
Slide 43-57: Major Public Players - (Domestic)
Slide 58: Major Private Companies – Summary
Slide 59-92: Major Private Players
Strategic Recommendation
Slide 93-95: Strategic Recommendations
Appendix
Slide 96: Appendix
Slide 97: Sources of Information
More Related Reports :
Project Logistics Market in India 2012
Cyber Security Market in India 2012
Nanotechnology Market in India 2012
Glass Market in India 2012
In Vitro Diagnostics Market in India 2012
Warehousing Market in India 2012
Bioinformatics Research Market in India 2012
Location Based Services in India 2012
Container Glass Market in India 2012
GPS Tracking and Navigation Market in India 2012
Flat Glass Market in India 2012
Event Management Market in India 2012
Container Logistics (CFS & ICD) Market in India 2012
Smartphone Market in India 2012
Stem Cell Research in India 2012
Telemedicine Market in India 2012
RSS Link ... http://www.aarkstore.com/feeds/netscribes.xml
For More details about above & other Reports plz contact :
Vina
Aarkstore.com
Contact: Marketing team
Mob.No.918149852585
Email: enquiry@aarkstore.com
URL: http://www.aarkstore.com/
http://in.linkedin.com/in/aarkstore
http://www.facebook.com/aarkstore
You can also request for sample page of above mention reports on sample@aarkstore.com