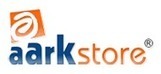 Aarkstore.com announces, a new market research report is available in its vast collection:
Pet Supplements and Nutraceutical Treats in the U.S., 3rd Edition
http://www.aarkstore.com/reports/Pet-Supplements-and-Nutraceutical-Treats-in-the-U-S-3rd-Edition-12999.html
Due primarily to a downturn on the equine side of the market, sales of pet supplements and nutraceutical treats felt the recessionary cold, but the market now appears set to track back up. Many positive factors are at play, including Americans' (and especially Baby Boomers') receptiveness to supplements in general, the expanding health needs of the aging pet population, the steady influx of new products, growing consumer preference for natural remedies vs. pharmaceuticals, greater availability and exposure at retail (including private labels), increasing acceptance and recommendation of pet supplements by the veterinary community, and the relative affordability of nutraceutical treats as a mode of "functional pampering" during the down economy. As a result, even though formal regulatory status continues to evade pet supplements, sales are expected to reach $1.6 billion by 2015, a 27% increase from 2010.

This expanded 3rd edition of Packaged Facts' definitive Pet Supplements and Nutraceutical Treats in the U.S. report segments the market into two categories—supplements and nutraceutical treats (i.e., those containing supplements or novel botanical ingredients addressing specific health conditions, such as glucosamine for joint health)—with a primary focus on products for dogs and cats, but also extending to horses and other types of companion animals including birds, small mammals, and reptiles. The report provides a forward-looking examination of the market from every angle, including breakouts by supplement type and retail channel, analysis of the complex and evolving regulatory situation, competitive structure and marketing trends, new product tracking, and consumer profiling.

The report also homes in on high-growth segments such as senior and natural products, emerging ingredients, and untapped consumer demographics—such as the millions of pet owners who use human supplements but not pet supplements and who are thus excellent future prospects. A special feature of this new edition is proprietary survey data from Packaged Facts' fall 2010 pet owner survey, which charts trends in usage of OTC and veterinary-dispensed pet supplements, compared with usage of special-purpose nutritional formula pet foods and treats.
Table of Contents :
Chapter 1: Executive Summary
Introduction
Market Definition
Two Product Categories
Two Animal Classifications
Report Methodology
Pet Supplement Regulation
The National Animal Supplement Council
The Market
Market Size and Composition
Figure 1-1: U.S. Retail Sales of Pet Supplements and Nutraceutical Treats: Total, Small Animal (Dog, Cat, Other), Equine, 2006, 2010, 2015 (in millions of dollars)
Mass-Market Sales and Composition
Share of Supplement Sales by Function
Sales by Distribution Channel
Competitive Trends
Most Supplement Companies Focused in Pet Health
Private Label Ramping Up, Including Online
Nutraceutical Treats Category Continues to Spur Crossover
Illustration 1-1: Vet's Best—Right Bites Antioxidant Treats for Dogs
Competition from Pet Food Marketers Positioning on Functional Ingredients
New Product Trends
Pet Supplement Introductions Regain Momentum
Table 1-1: U.S. Pet Supplement Product Introductions: Records vs. SKUs, 2006-2010
Joint/Mobility and Digestion Are Top Formulations
Natural, High Omega Are Top Product Claims
Precision Nutrition: Multiple Claims, Ingredient Specificity
The Consumer
53% of Households Keep Pets
Use of Pet Supplements Among Dog and Cat Owners
Figure 1-2: Use of Any Type of Supplements for Pets Among Dog vs. Cat Owners, 2010 (percent)
Purchasing Rates Regain Steam After Recessionary Dip
Pet Supplement/Nutraceutical Treat Demographics
Chapter 2: Introduction
Product Parameters
Market Definition
Two Product Categories
Two Animal Classifications
Report Methodology
Condition-Specific Products
Natural vs. Synthetic
Organic
Key Types of Supplement and Nutraceutical Treat Ingredients
Product Regulation
Two Legal Choices: Food or Drug
The National Animal Supplement Council
Product Labeling and Claims
Scientific Advisory Committee
Adverse Event Reporting
NASC Implements New Rules
NASC Honored for Efforts on Behalf of Industry
Canadian Initiatives Could Benefit U.S. Business
Human Supplement Regulation
The Dietary Supplement Health and Education Act
DSHE Remains FDA Focus, Evolves
FDA Releases Good Manufacturing Practices
Congress Passes Adverse Event Reports (AER) Bill
More Regulation on the Horizon
CRN Spearheading Self-Regulation
More Related Reports :
Pet Supplies and Pet Care Products in the U.S., 9th Edition
Prepared Foods and Ready-to-Eat Foods at Retail, 2nd Edition
How We Eat: Retail and Foodservice Opportunities in When and Where America Eats
The Nail Care Market in the U.S.: Retail Products and Professional Services
Prepaid and Gift Cards in the U.S., 3rd Edition
Food and Beverage Packaging Trends in the U.S.: Consumer Viewpoints and Marketer Opportunities
Ethnic Hair, Skin, and Cosmetics Products in the U.S., 8th Edition
Debit Cards in the U.S., 4th Edition
Chocolate Candy in the U.S., 9th Edition
Antioxidant Products in the U.S.: Foods, Beverages, Supplements, and Personal Care
Amusement Park Foodservice Trends in the U.S.
Cosmeceuticals in the U.S, 6th Edition
Cat Population and Cat Owner Trends
Sports and Entertainment Arena Foodservice Trends in the U.S.
Millennials in the U.S.
RSS Link....http://www.aarkstore.com/feeds/packaged_fact.xml
For More details about above & other Reports plz contact :
Vina
Aarkstore.com
Contact: Marketing team
Mob.No.918149852585
Email: enquiry@aarkstore.com
URL: http://www.aarkstore.com/
http://in.linkedin.com/in/aarkstore
http://www.facebook.com/aarkstore
You can also request for sample page of above mention reports on sample@aarkstore.com