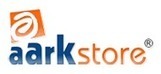 Aarkstore.com announces, a new market research report is available in its vast collection:
Pet Food in the U.S., 9th Edition
http://www.aarkstore.com/reports/Pet-Food-in-the-U-S-9th-Edition-100483.html
In the post-recession pet food world, acquisitions and capital investments promise to reshape the U.S. pet food market. During 2010, Procter & Gamble/Iams acquired holistic pet food maker Natura, Nestlé Purina bought fast-growth treats maker Waggin' Train, and Del Monte was snapped up by a group of investors including KKR for the tidy sum of $5.3 billion. As the early 2011 acquisition of Petmate by private equity firm Wind Point Partners makes clear, this keen interest in all things pet is industry-wide, with smaller companies also receiving capital infusions. Breathing additional dynamism into the market are health-related marketing and product development initiatives including a wave of grain-free pet foods, new weight-loss foods and programs from major market forces including Hill's and Purina, and a flood of additional special diet and condition-specific functional foods and treats that takes the notion of pet pampering to a new level.
At the same time, the market continues to face challenges related to consumer cutbacks and retail price wars. Toward the end of the historical 2006-2010 period examined here, the $70K-plus households who have been largely driving the product premiumization trend took a step back, as did some of the consumers buying natural products. As signs of the times, Mars discontinued its Goodlife Recipe line of "natural light" pet foods, and Nestlé Purina quietly withdrew its Pet Promise "stealth brand" from the natural supermarket channel. In addition, during 2010, the number of new products tagged Upscale halved as marketers and retailers continued to focus on value-related appeals, while the number of private-label entries rose. Looking ahead into 2011, this sort of temperance will remain a smart strategy, since in Packaged Facts' most recent survey of pet owners, conducted in February 2011, almost three-quarters of pet owners agree with the statement "I think many pet products are becoming too expensive."
Bringing to bear more than 20 years of experience in analyzing this market and drawing on Packaged Facts' broad cross-category expertise, Pet Food in the U.S., 9th Edition pinpoints strategic directions for current and prospective marketers, with a forward-looking focus on high-growth product segments and market drivers. Covering products for all type of companion animals, the report devotes separate chapters to Dog Food, Cat Food, and Other Pet Food (birds, small animal, fish, and reptiles), while also providing a comprehensive Market Overview covering cross-market trends and opportunities through 2015. Among these: impact of recession and economic recovery; recent and expected mergers and acquisitions; private-label inroads; advertising and promotional trends including social media and cause marketing; green initiatives; the multifaceted trend of natural and organic foods (which despite a slowdown continue to outpace the market as a whole); grain-free/non-allergenic foods; "meat first" products; weight maintenance and senior foods; customized and preportioned foods; "whole" and human-grade ingredients including fruits, vegetables, whole grains, etc.; and novel ingredients such as glucosamine, omega fatty acids, antioxidants and probiotics.
Table of Contents :
Chapter 1: Executive Summary
Introduction
Scope of Report
Report Methodology
Market Size and Growth
U.S. Pet Food Retail Sales, 2006-2015
Mass-Market Dollar Sales Flat, Volume Sales Down
Dog Food Inches Up to $3.7 Billion
Cat Food Stalls at $2.4 Billion
Non-Dog/Cat Food Declines to $243 Million
Market Share by Retail Channel
Competitive Overview
Del Monte and P&G Shake It Up
Top Five Players Control Four-Fifths of Market
Four Companies Dominate Mass-Market Sales
Pet Specialty Channel Leaders
Natural/Organic Specialists
Natural Branching Out
Focus on Private Label
Marketing and New Product Trends
Pet Market Advertising Expenditures
Pet Food "SuperBrands"
Advertising Positioned on Human Animal Bond, Health, Flavor
Pet Food Launches Peak in 2010
New Product Trends
The Ingredients Thrust
Retail Channel Trends
Channel Trends
Figure 1-1: Household Purchasing of Pet Products by Retail Channel or Pet Superstore Chain, 2010 (percent of U.S. households with pets)
The Big Two: PetSmart and Petco Continue to Advance
Other Top-Ranked Pet Specialty Chains
Independent Pet Stores Under Pressure
Walmart and Target Bullish on Pet Supplies
Online Selling
Pet Consumer Trends
61 Million Households Own Pets
61% of Pet Households Keep More Than One Pet
80% Buy Dog Biscuits/Treats
Milk-Bone Is Most Widely Used Brand Line
Canned Food Is Stronger in Cat Arena
Friskies Is Most Widely Used Cat Food Brand Line
More Related Reports :
Pet Supplies and Pet Care Products in the U.S., 9th Edition
Prepared Foods and Ready-to-Eat Foods at Retail, 2nd Edition
How We Eat: Retail and Foodservice Opportunities in When and Where America Eats
The Nail Care Market in the U.S.: Retail Products and Professional Services
Prepaid and Gift Cards in the U.S., 3rd Edition
Food and Beverage Packaging Trends in the U.S.: Consumer Viewpoints and Marketer Opportunities
Ethnic Hair, Skin, and Cosmetics Products in the U.S., 8th Edition
Debit Cards in the U.S., 4th Edition
Chocolate Candy in the U.S., 9th Edition
Antioxidant Products in the U.S.: Foods, Beverages, Supplements, and Personal Care
Amusement Park Foodservice Trends in the U.S.
Cosmeceuticals in the U.S, 6th Edition
Cat Population and Cat Owner Trends
Sports and Entertainment Arena Foodservice Trends in the U.S.
Millennials in the U.S.
RSS Link....http://www.aarkstore.com/feeds/packaged_fact.xml
For More details about above & other Reports plz contact :
Vina
Aarkstore.com
Contact: Marketing team
Mob.No.918149852585
Email: enquiry@aarkstore.com
URL: http://www.aarkstore.com/
http://in.linkedin.com/in/aarkstore
http://www.facebook.com/aarkstore
You can also request for sample page of above mention reports on sample@aarkstore.com